PADLOCK / LEVER KEYS
FOR: Chests, Padlocks, Steamer Trunks, Antique Trunks, Furniture and many other types of locks!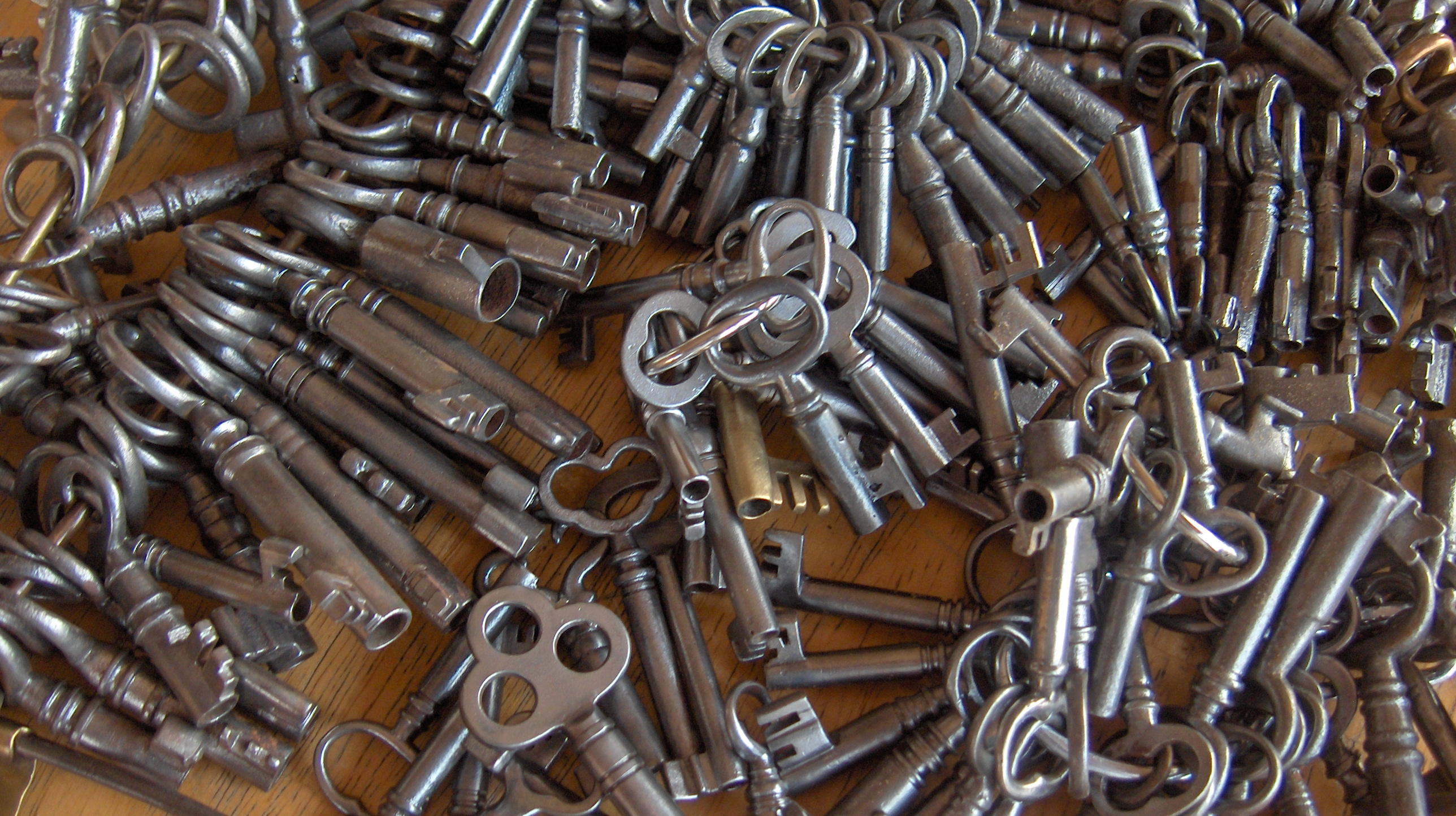 Below is a list of our current Double Bit / Lever keys for sale. All keys are hollow barrel and range is sizes & shapes, but all are antique / vintage collection.
All Padlock keys are $12.50 per key, unless noted. There is a flat fee for shipping & handling of $4.00 to anywhere in the United States, $12.00 to Canada, $18.00 for International.
If you need help locating the key code on your lock, we can help! If you still can't locate it, you can send us your lock & we'll try our best to match one up from our inventory. Unfortunatly you'll have to pay return shipping when doing it this way.
If paying by Personal Check or Money Orders please make payable to:
Micheal Gallagher
Click on links below to view additional key pages:
Antique Vintage Flat Keys
Automotive / Machinery Keys
Hollow Barrel Keys
Solid Barrel Keys
LIST LAST UPDATED: February 12, 2019